Tis the season for low light all day long...and blurry pictures from my camera! However, I have several pictures of sewing projects to share...hope you don't mind the slightly blurry pictures! :)
A few months ago, I won a giveaway on a sewing blog to a sewing-supply site. I don't remember the site, and honestly it wasn't very well organized and nearly every pattern I was interested in was out of stock! I finally found one that I wanted, Figgy's "Tee for Two". I decided to make the dress version out of one of Kevin's old t-shirts, just to test the fit and see how it sews together. A "wearable muslin" if you will.
I made it in size 3 with a size 4 length, which worked well for my daughter. I would like to buy some sparkly pink fabric to make another version, and I think she'd like that much better. :-) At first she told me she didn't like it but she will wear it now so she was probably just being contrary, which she is well capable of. ;-)
Yesterday, I made her a nightie, to be worn with leggings so her legs stay warm. After her summer nighties she's loathe to wear pajamas to bed, even though they're cozily warm. The pattern is Butterick 4910, which I've used for pajamas for her several times. The flannel was from my sister, and I had the elastic, lace, and ribbon in my supplies.
Fuh
-ree is a nice price for a sewing project! :D It's knee length, which is a nice length, I think.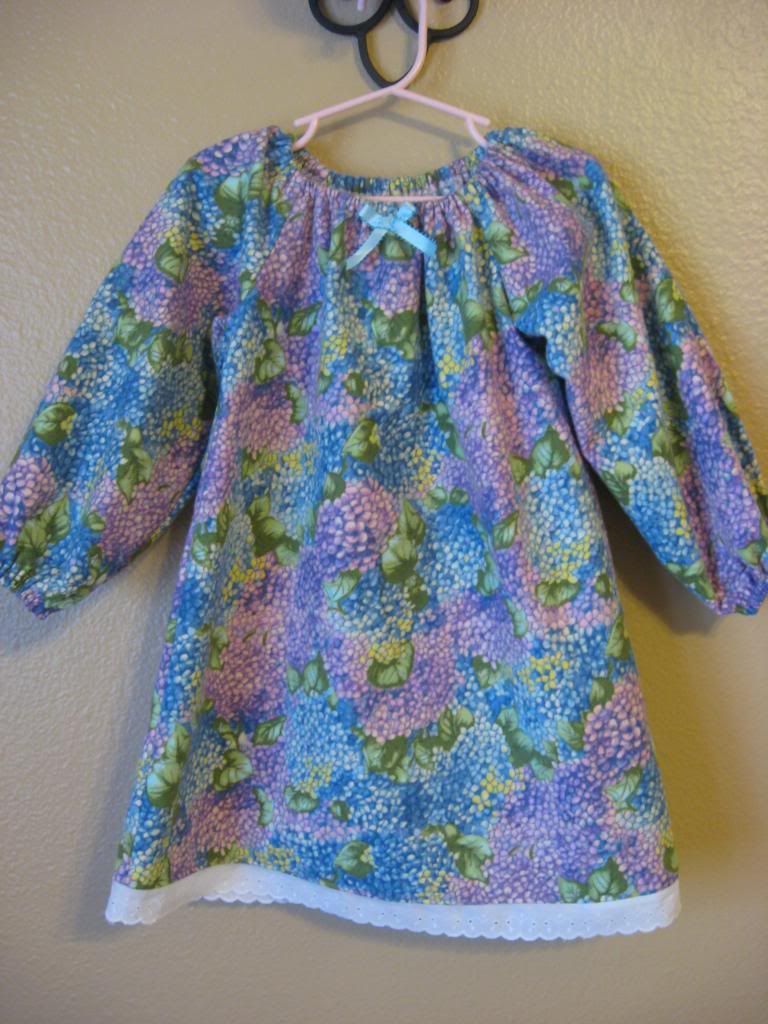 And, totally unrelated, but seriously annoying: I've used up my allotment of photo storage space on Picasa/Google. So that means I have to pay to upgrade my storage space or host the pictures elsewhere. Like I said,
annoying
. :-/