I made crackers to go with dinner last night (pea soup). I made them in the afternoon so I wouldn't be scrambling to get them on the table. Funny thing, my soup which had been in the crockpot all day long was not done. *sigh* So I had to cook it on the stovetop...
Anyhow, my crackers turned out oh-so-lovely.
They're crispy and crunchy and slightly flaky and perfectly olive-oily. The recipe came from this book: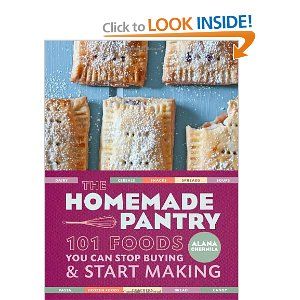 My new favorite cookbook! I put it on hold at the library and it took forever to get it and then of course I couldn't renew it since there were holds on it. I wanted to make every single recipe (well,
almost
every single recipe) and three weeks at a time just wasn't enough for me! So I bought it with birthday money!
(Link above is my affiliate link through Amazon.)