As I mentioned in a previous post, we went to California after Christmas. The primary reason we went was to attend (and be in) my sister's wedding.
We had a lovely visit in California!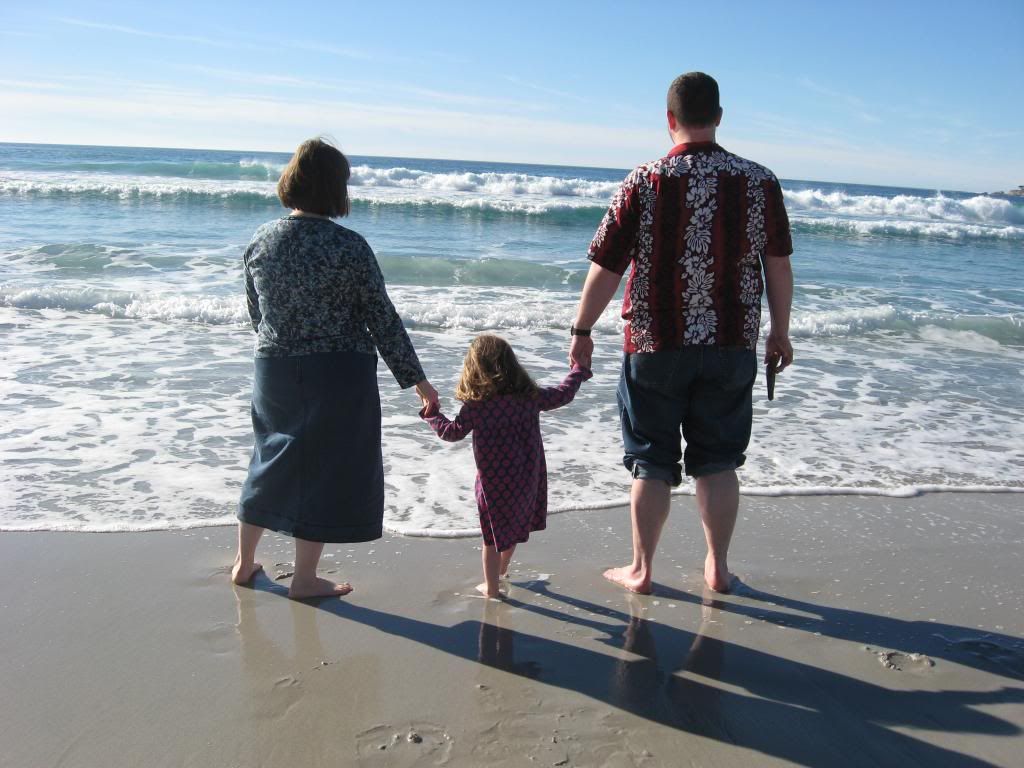 One of the things we did was to make a brief trip to the coast. We visited our very favorite beach at Carmel-by-the Sea. The day was perfect for a coastal visit. It was warm and sunny. We took along my youngest sister, and she played with our daughter while we went for a little walk, and then Kevin took our daughter, and my sister and I went for a walk. All our daughter was interested in doing was getting wet. Walking? That's for the birds! LOL
The view was, as always, fantastic!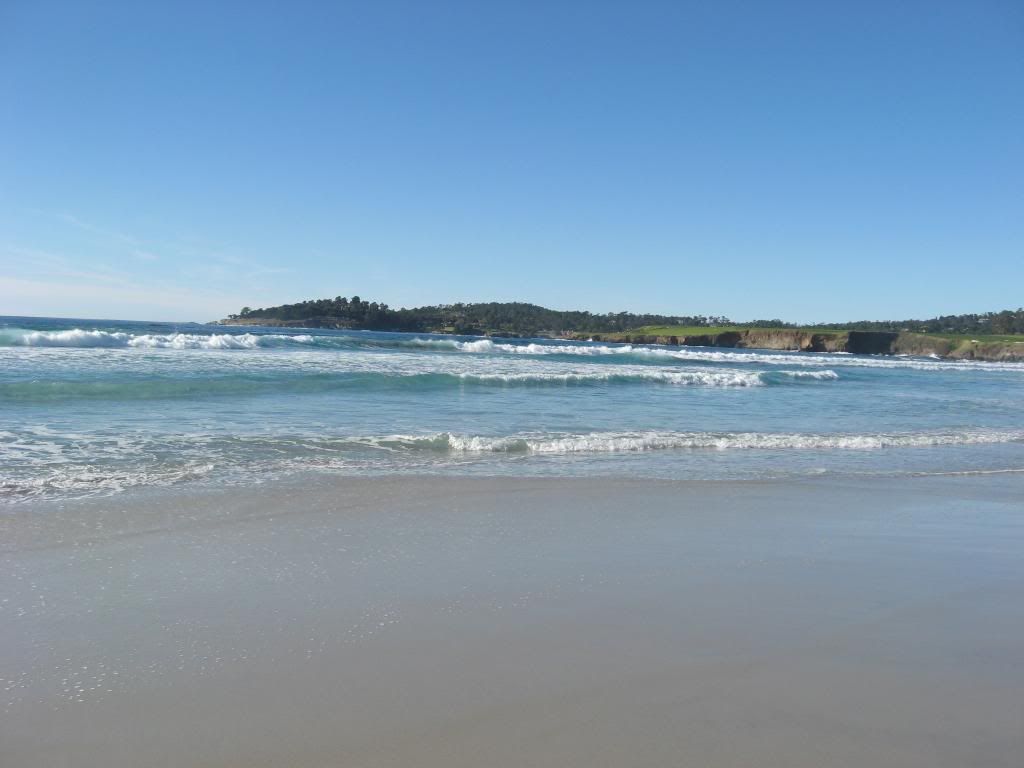 Otherwise, the rest of our trip was spent with family. My mom and I played several games of Boggle. One time we played with one of my sisters and my brother. It was hilarious because my dad found a Boggle cheater site and so he was rushing over looking at the letters, and then trying to surreptitiously give my brother a long list of words . Only thing, it wasn't very sneaky-like and instead we all ended up laughing.
The wedding was beautiful. I was a bridesmaid and my daughter was the flower girl. She did a tremendous job sprinkling flower petals down the aisle, and then stood at the front for the entire wedding. I thought my shoes were comfortable but by the time the wedding was over and it was time to walk back down the aisle I was starting to worry about falling over!
We stayed with my aunt and uncle, and they were so hospitable. We were so grateful they opened their home to us - with the number of married siblings and guests, my parent's house was packed full already!
We spent some time with my grandparents as well. My grandpa (Mom's dad) is doing pretty well. We went out to lunch with him (just Kevin and me). We also visited my dad's parents. Visiting my grandpa is always so very hard for me. He has dementia and every time I see him it has progressed so much further. This time he didn't really remember me or interact with me. The one thing he can do is play the piano - it really is amazing how your brain can remember things for you even when your memory has failed you. But even though it was hard to see him, I was so glad we got to see him.
Weddings are always such a busy time to visit family, but in the end we had some great moments of quality time. Next time we visit I do hope it is less busy, but I'm so glad that we were able to go!