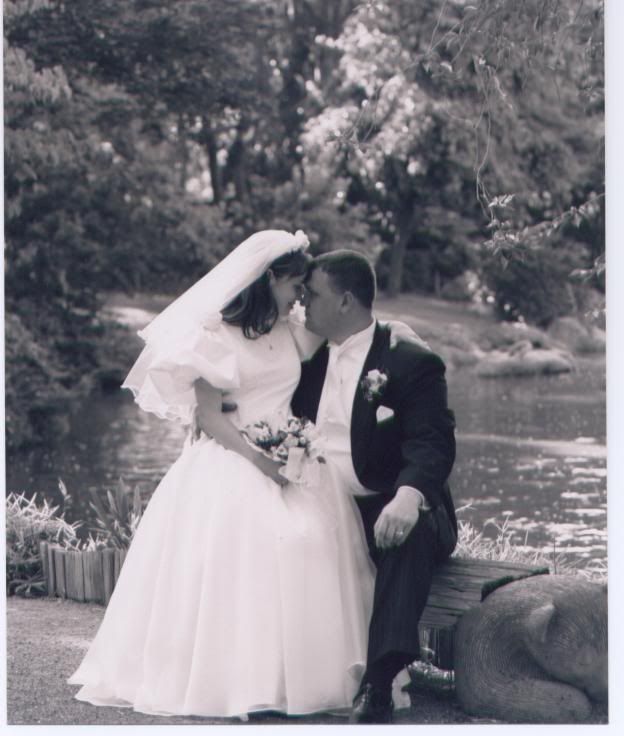 Leigh asked in a comment how I met my husband. Since I always like to hear other people's stories as well, I'll gladly share. =)
Kevin was attending a Bible college about 2 1/2 hours north of my home church. My pastor had recently started the church (January, 1999) and wanted a college student to come help at the church for the summer. He knew the pastor/president of the college, and asked him if there were any students who would be interested.
Interstingly enough, Kevin had just spoken with the pastor about spending a summer helping a church.
So, on April 17, 1999, Kevin came down with a fellow student to meet my pastor, see the church, and see if he would like to work there for the summer.
That morning (a Saturday), my dad and two of my sisters and I went to the church for doorknocking. My pastor (a big tease, indeed!) introduced me to Kevin as a terrible driver! LOL (He had nothing to go on, I've a good driver!) I can't remember if names were exchanged or not, but I don't think so.
Later on that day, we were at the pastor's house for a birthday party for his oldest daughter. Since Kevin was spending the day in town, he was also at the pastor's house.
After we left, I told my sisters that there would be NO teasing me over the summer intern--there wasn't anything at all to tease me about!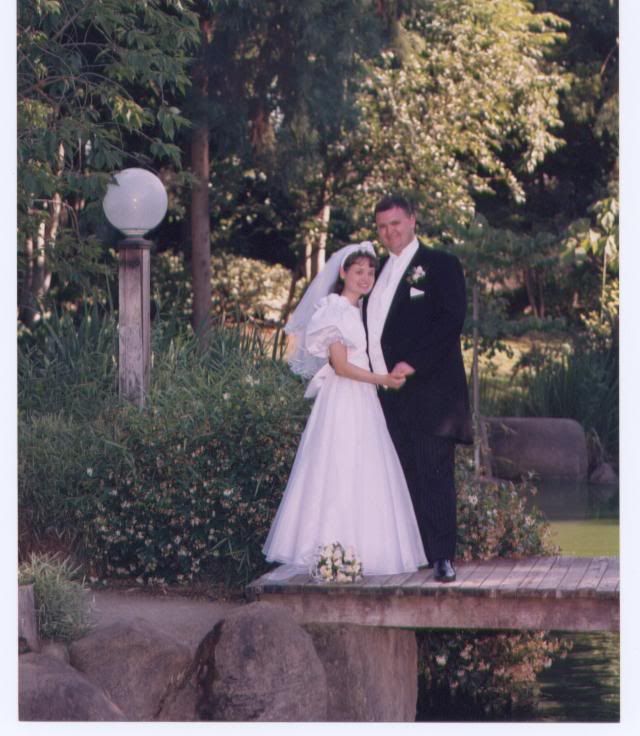 Kevin came down at the end of May to start off his summer. It seemed like every time I turned around, there was Kevin. My pastor would call me up, "Miss Tammy, could you come to the church and ______." I *think* he may have been orchestrating something. LOL
I didn't like Kevin at this point, and my sisters teased me unmercifully about him.
Then around the end of June, God started working on my heart. I actually laughed at one of Kevin's jokes (oh, yeah, I was a little snobbish towards him, cause I didn't want him to get any "ideas"). Kevin took my laugh as a positive thing, and started joking even more. LOL Then he sat down and talked to my dad about dating me. My dad started out, "Well, asking me to date my daughter is like asking me to marry my daughter." Whoa! Well, Kevin really was serious, and he wanted to proceed from there.
While we called it "dating" it truly was a courtship. Our first activity together was mini-golfing with ice cream afterwards, on July 2, 1999.
Kevin proposed on December 18, 1999.
We were married on June 3, 2000.
And the rest, as they say, is history!